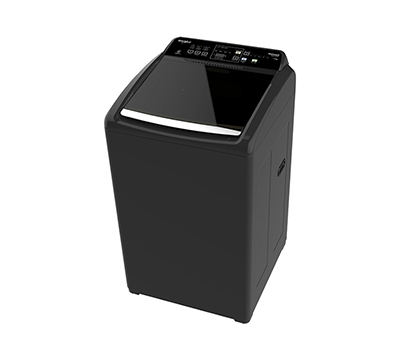 Whirlpool 7 KG SW DP CLN 10 YR Fully Automatic Washing Machine
6TH SENSE® DeepClean TECHNOLOGY The 6TH SENSE® Stainwash DeepClean Technology with its unique soak, 3D scrub and agitation gives deeper penetration of detergent removing 10 tough stains and cleaning cuffs and collar. 3D SCRUB TECHNOLOGY Whirlpool's unique 3D Scrub Technology ensures that you get superior wash for even your heavy loads. The spring loaded 3D scrub pads gently rotates the clothes & repeatedly moves the laundry in an up & down motion ensuring that even the toughest of dirt is removed from your clothes. REMOVES 10 TOUGH STAINS Heats water through the 6 step process to carefully and thoroughly remove tough stains. HARD WATER WASH The intelligent hard water software adapts the machine programs for washing in hard water giving better detergent action and soft, bright clothes 30 better cleaning in hard water. ZPF TECHNOLOGY Fills tub 50 faster even when the pressure is as low as 0.017MPa. EASYTECH Technologies like Smart Diagnostics, Detergent Savings, Smart Lint Filter helps monitor voltage and water levels, gives detergent dosage depending on the fabric load and type and also helps remove any lint accumulated during the wash. 10 YEAR WARRANTY 10 year warranty on motor and prime mover. DYNAMIX TECHNOLOGY Ensures proper mixing of detergent so that there is no detergent residue left on clothes. Installation is not provided by brand for this product as it is a plug and use product. For any queries, please reach out to us on our Toll Free Number: 1800-3000-9027.
* Price (Rs.)

and Points

are exclusive of shipping price.
* Images shown are for demonstration purposes only. The actual product may vary.
* Product displayed subject to availability.