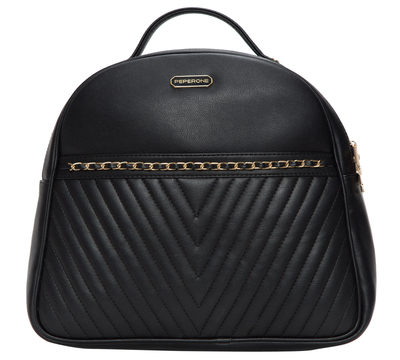 Peperone Filicia Backpack Black 7081
You're golden, babe. Pack all your back to school essentials in this carry-everywhere backpack. This spacious gem has got your back. Go from easy backpack to chic in a flash with its graceful curved top handle design.It shall always get a thumbs up with quilted sides and extended zipper. A great addition to your casual and office wardrobes.It's indeed a modern must-have for campus or commute.
* Price (Rs.)

and Points

are exclusive of shipping price.
* Images shown are for demonstration purposes only. The actual product may vary.
* Product displayed subject to availability.